EVENTS & MEETINGS AT HOTEL FREDERIKSHAVN
Hotel Frederikshavn has years of experience in conducting all sorts of conferences and meetings. We do all we can to make sure that your conference runs smoothly to everyone's satisfaction.
Since we are also a hotel and eatery it is easy and straight forward to arrange longer conferences with us. We'll take care of everything from sleeping facilities and catering to recreational activities and of course conference activities. Leave the practicalities to us so you can stay focussed on the actual content.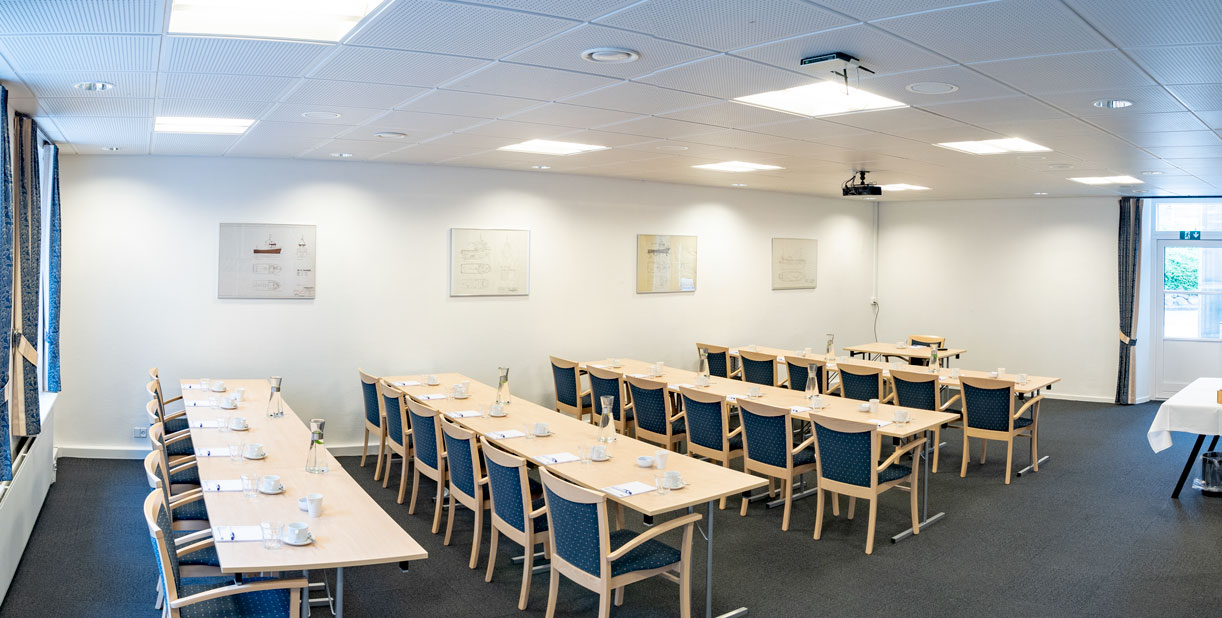 IN A COZY AREA OF THE CITY
IN A UNIQUE CORNER OF DENMARK
ABOUT HOTEL FREDERIKSHAVN
It is with great pleasure that we say "welcome home" when you arrive at Hotel Frederikshavn.
Hotel Frederikshavn is centrally located in the middle of the city – only 5 minutes walk from the harbor and Ørskov – only 2 minutes walk to the center and shopping street – and only 10 minutes walk to Læsøfærgen and the ferry terminal for Stena Line and DFDS and not least right up by Banegårdspladsen and E45.
Hotel Frederikshavn has 55 renovated rooms , and we can there accommodate both large and small companieswho want to stay overnight at Hotel in Frederikshavn. Hotel Frederikshavn, has its own private parking space, which can be used freely in connection with overnight stays with us.
When you stay in Frederikshavn, you are close to a very large part of Vendsyssel within a radius of 50 km. Hotel Frederikshavn is located almost at the top of Denmark and right in the middle of the 'land of light'For you, this means that you can stay in an affordable hotelwhile still being close to Skagen, Hirtshals, Brønderslev, Sæby, Aalborg or Hjørring. The beautiful surroundings in and around Frederikshavn range from a very active harbor environment to Bangsboparken's and the Palm Beach's quiet and calm atmosphere, where there is plenty of opportunities to relax.